3/09/2023
Notebooks for facilitated writing: which ones to choose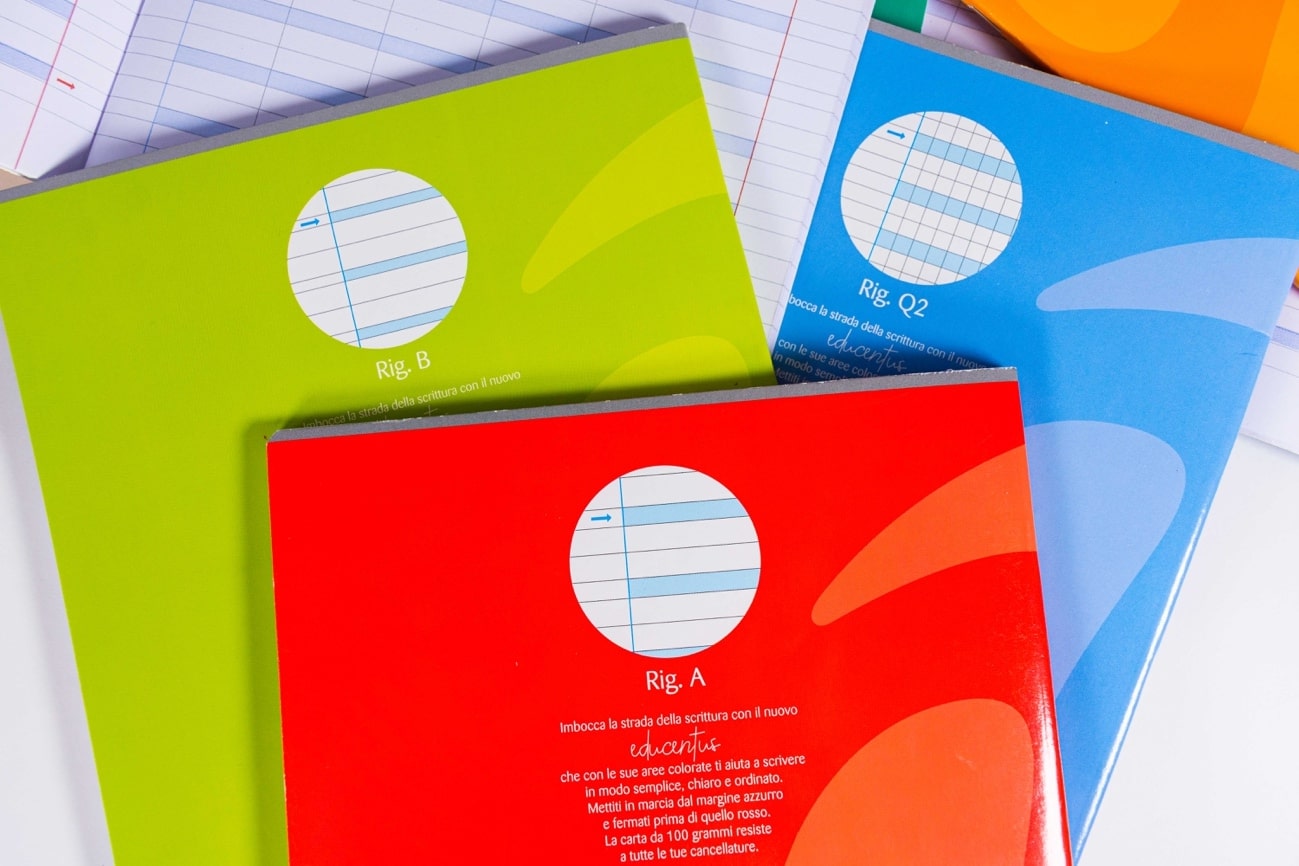 Learning to write is one of the first adventures children face at school, discovering the power and fascination of words. This path gives much satisfaction but at the beginning it can be a great challenge. The same goes for calculations and drawings: learning requires a great deal of commitment and is not always an easy and immediate goal to achieve.
For children with Specific Learning Disorders (SAD) such as dysgraphia, dyscalculia and dyslexia, moreover, this path can be even more challenging. 
For this reason, the use of specially designed exercise books can make a big difference. Choosing the right notebooks will help make each child's journey into the world of writing and calculating a rewarding experience.
In this article, we will explore how the use of colourful ruled exercise books can facilitate writing and learning for all children.
Notebooks with coloured rulings
The use of coloured ruled notebooks is an innovation that has proven to have a significant impact on children's learning, especially in the case of DSA. This seemingly simple design is designed to create a clearer and more structured visual environment when writing.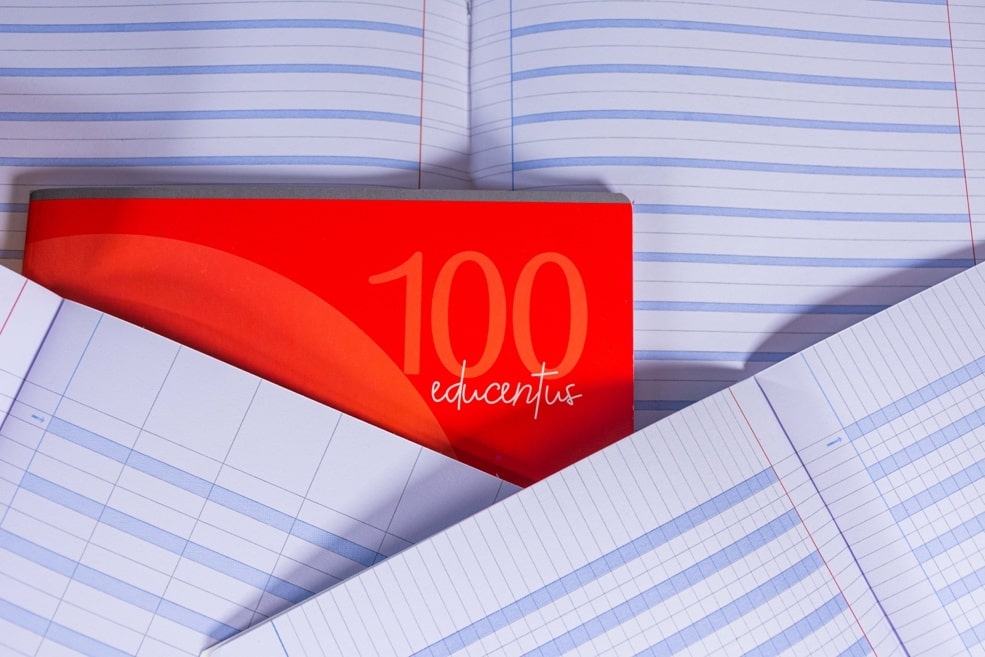 Facilitated writing: how it works
Coloured lines serve as visual guides, helping children to keep their writing regular and organised: a blue margin indicates where to start writing, while a red margin indicates where to stop writing. This intuitive system supports linear and even writing, which is essential for clear and comprehensible communication. 
Durable paper: no rips and smudges
One of the common problems faced by children at school is the brittleness of paper in traditional notebooks. Erasing and rewriting can cause annoying tears and even cause ink to seep through the paper, making each mistake more frustrating. 
The solution to this problem lies in the choice of paper, and in particular in the preference for notebooks with 100 gram paper. This type of durable paper guarantees an unhindered writing experience. Its robustness not only prevents unwanted tears, but also prevents the pen from piercing the paper. This allows children to concentrate fully on their writing, without fear or interruption, creating an environment in which ideas can flow without limits.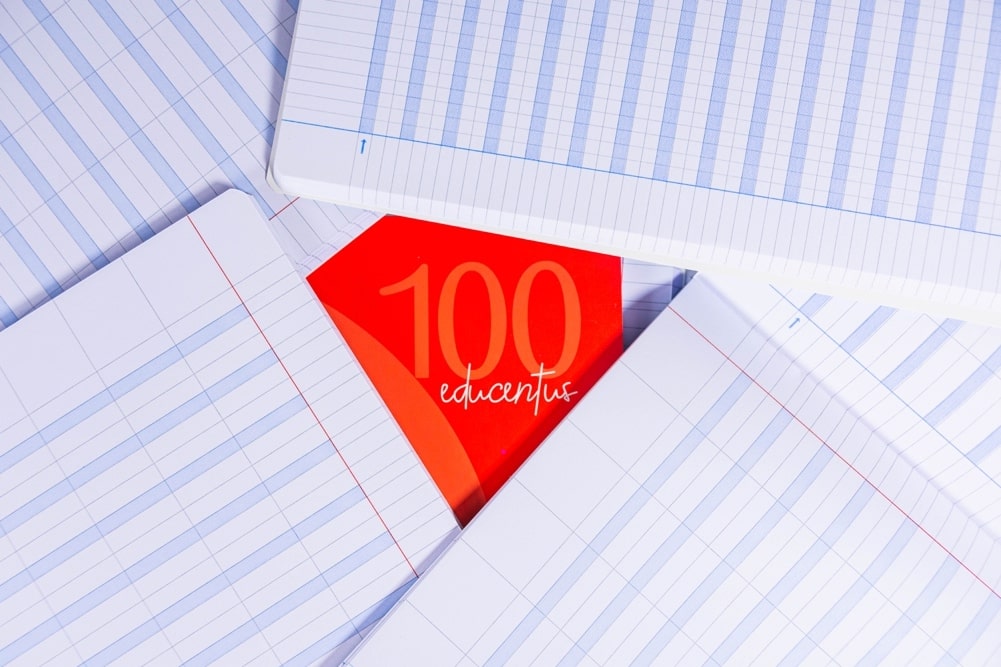 Educentus maxi notebooks
We at Bm have created the Educentus maxi notebooks with 100 gram paper to meet the specific needs of students with writing difficulties.
The design of these notebooks is carefully thought out: the colourful lines encourage easy and tidy writing, ensuring that each child can express his or her potential without frustration. 
Educentus notebooks are an adaptable resource for different educational needs: they are available in 6 different rulings, designed for different subjects and school years. This means that children can benefit from customised support in line with their learning path.
Explore the catalogue to find the solution best suited to your needs and to make learning to write easier and more rewarding.