English
22/01/2023
THE NEW BE MORE DIFFERENT 2022 COLLECTION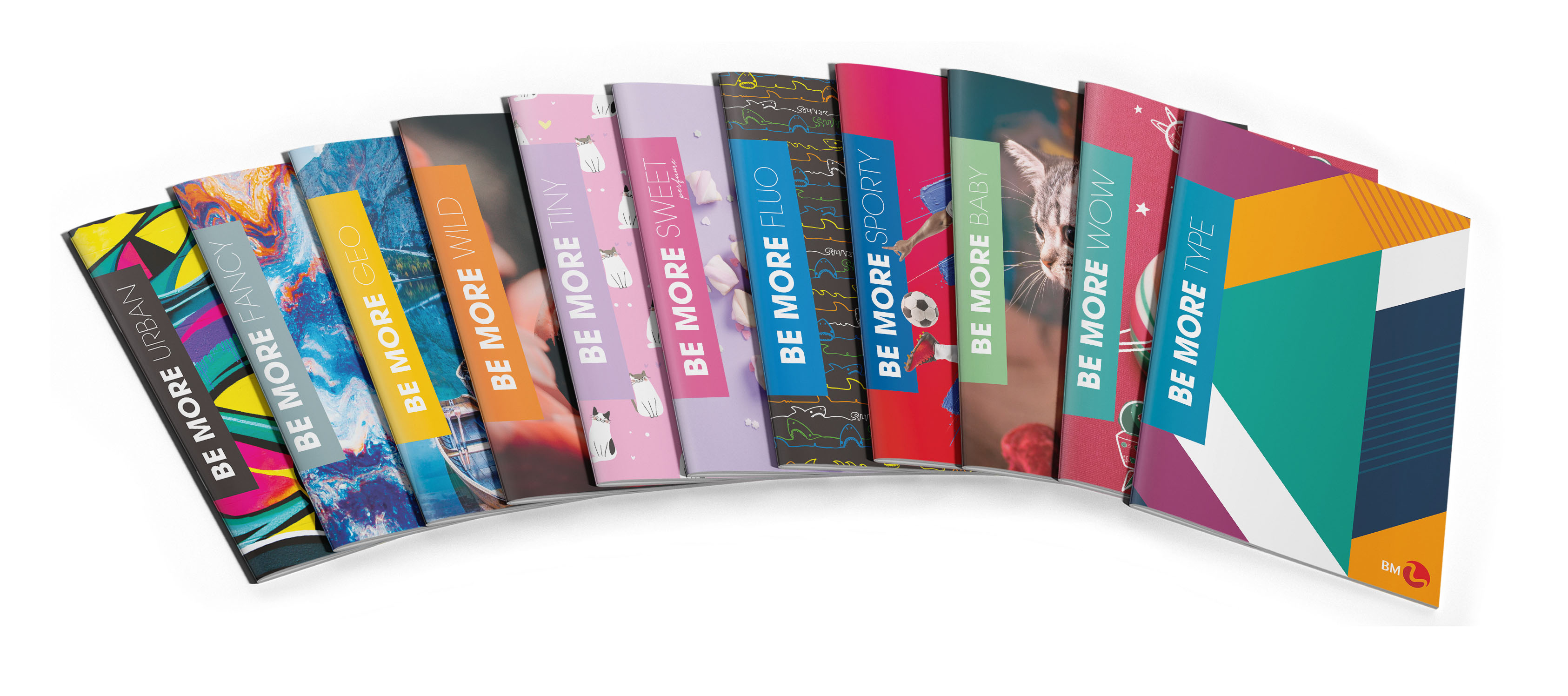 Schools as we know them have been shaken to the core over the past two years, emptied of pupils, silenced, locked down and cornered. The scenario that unfolded before our eyes was unbelievable but despite the hardships, we did not let it get us down.
We came up with our Be More Different range in those uncertain months and today it finally sees the light of day for the first time.
And we cannot be happier!
We proudly present to you:

◆ 11 new premium lines with different themes: type, sweet, wow, sporty, baby, wild, fluo, tiny, geo, fancy, urban.

◆ 11 new coloured bands that match the colours of the inside cover!

◆ Durable 250-gram covers: glossy, matte, glittery and raspberry scented!

◆ 100-gram paper, tear-resistant and erasures-resistant

◆ Interactive flyleaf with two games inside: colour it in and find the lines!

A complete collection: notebooks, spiral-bound notepads and filing products, such as binders and elasticated folders.
Click here to discover all the patterns of the Be More Different world!